Healthcare industry is experiencing unprecedented change, and leaders are facing some of the most difficult challenges in the history of healthcare. Dramatic decreases to reimbursement serve as the driver for implementing creative strategies and tactics that unlock the secret to meeting unpredictable patient demand.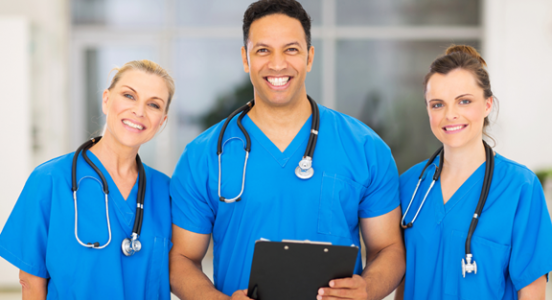 Nurse Managers arguably have the most difficult job in the healthcare industry. Clinical expertise alone no longer qualifies one as worthy of a leadership role in healthcare. A nursing manager needs to be a transformational leader focused on results in a heavily regulated, service-oriented industry that is strapped for cash and plagued with workforce shortages. Historical approaches, such as the use of agency personnel and incentivized shifts, no longer offer viable solutions to rising labor expense, burnout, and disengagement. While the industry embarks on a journey to achieve zero adverse clinical events, the margin for error with regard to the nurse manager is also approaching zero.
The demands are overwhelming to achieve high marks in patient satisfaction, quality outcomes, physician satisfaction, and employee engagement within the strict guidelines established by a plethora of regulatory agencies that govern care delivery. As if these demands were not enough, nurse managers must accomplish all of these amazing feats while meeting stringent budget constraints simultaneously.
By optimizing the full-time, part-time, and contingent staff resources, organizations can meet the daily needs of clinical and nonclinical departments while allowing flexibility to meet fluctuating patient volumes. Built on a platform of artificial intelligence and using cloud technology, healthcare workforce- management solution is one of the most progressive tools available to optimize workforce and control labor expense.
The software automates an organization's scheduling process based on a specific customized set of rules. It facilitates real-time decision making that parallels organizational targets for expense and productivity. The analytic reports, combined with the ability to download data   in various formats, facilitate predictive modeling for leaders in nursing, finance, and human resources. Additionally, healthcare workforce- management solutions allows senior leaders to identify top and bottom performers in real time, analyze future scenarios that impact labor spending (such as opening new units), and make projections for future budget periods.
To know more about the subject, contact the author, Emily Anderson (emily.anderson@einsteinii.com) Head Marketing at Einstein II, an intelligent workforce scheduling solution.