Dialysis Center Administrators/ Directors, Nurse Managers and Charge Nurses at Dialysis Centers are finding it difficult to adjust staffing based on current and future volumes due to lack of data and effective decision-making tools.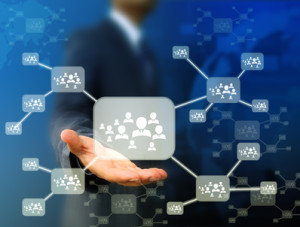 Most of the existing workforce management solutions for dialysis centers focus heavily on past data for staffing with the available skill set, much like driving a car looking only at the rear-view mirror. These solutions lack intelligence, real-time dashboards and ability to pre-empt the use of overtime and overstaffing. Furthermore, these existing Dialysis Centre workforce management solutions do not help improve employee satisfaction and patient care. Also, they are incapable of ensuring 100% compliance to ever-changing industry standards.
New-generation workforce optimization software for dialysis centers need to be much more than a scheduling software that only extrapolates past data to fix present staff scheduling challenges.
Key Features provided by new-generation workforce optimization software are:
Real-time labor productivity monitoring based on census and schedule
Open Needs are created and adjusted real-time for proactive right-sizing
Cloud Technology for scalability and security with no hardware investment
Transparent horizontal and vertical views of Dialysis Centre-wide staffing status
Predictive modeling of staffing needs for future volumes, seasonal trends and disaster planning
New-generation workforce optimization software not only bridges this gap but goes above and beyond by helping dialysis centers proactively control workforce costs, standardize staffing process, optimize labor productivity, and simulate workforce scenarios for future staffing.
Placing the right staff member in the right location at the right time and at the right price is complex and is often seen as a daunting task. By implementing a robust workforce management system, Dialysis Centers can yield substantial cost-saving opportunities while improving staff engagement and utilization.
To know more about the subject, contact the author, Emily Anderson (emily.anderson@einsteinii.com) Head Marketing at Einstein II, an intelligent workforce scheduling solution.